Continuous 20-25 round drum magazine kit for FSC and TCP.

Kit attaches to your magazine.​​

Just cram ammo in from the top, and shoot.
​No winders.


The mags start as a solid sheet of plastic, are CNC routered to shape, and use commonly available springs. Easily mod-able for different spring strengths and multiple ammo types.

​​Use with solid kinetics, pepperballs, paintballs, FSR.
​​

​
USA orders only.
For international orders please visit the eBay link. It's cheaper shipping and less headache for both of us.
F25 Kit
(Use your own mag)​
F25 Drum
(Fully Built)​
Sorry about the high price. I KNOW it's expensive. The cost right now is due to the CNC production method and low volumes. I'm working on figuring out ways to lower the price while still keeping the strength and the reliability that the higher cost CNC production method currently used gives.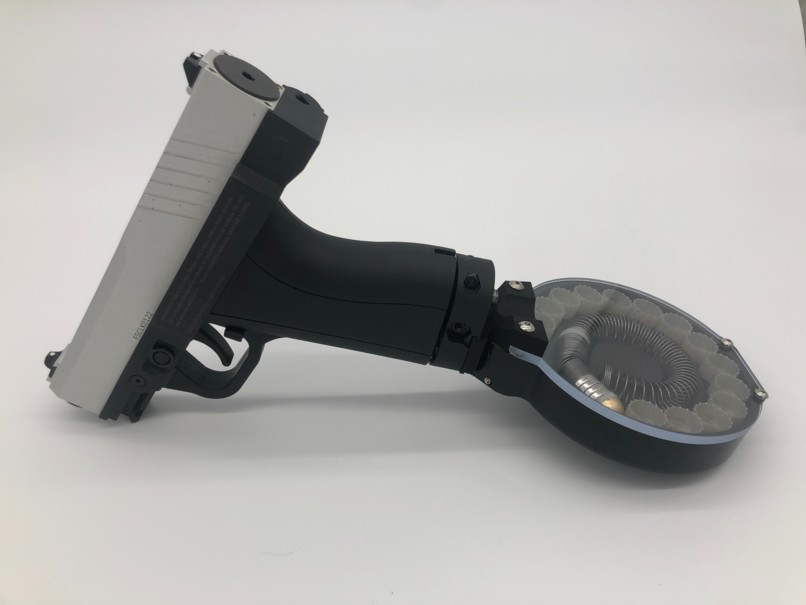 SOLD OUT.
Yes I'll be making more but it will take a little while. 2-4-2023​