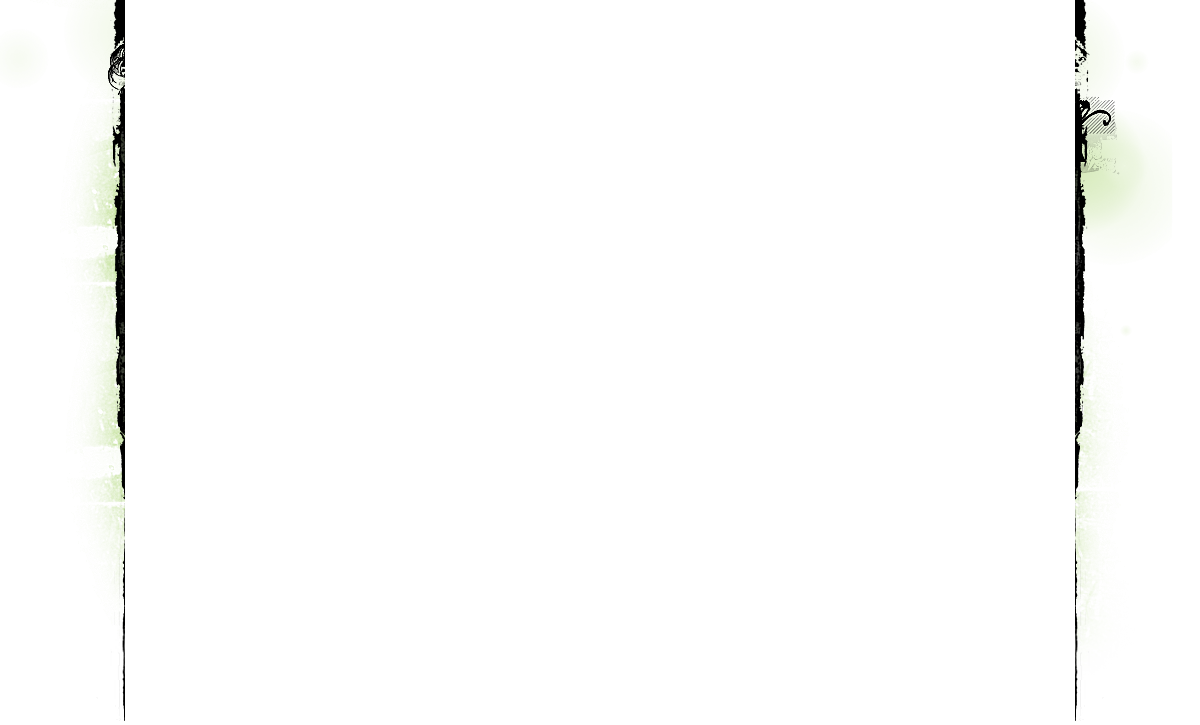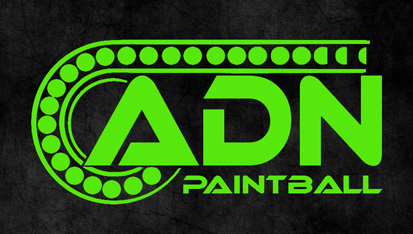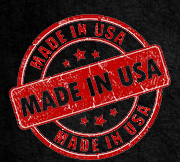 PAN40 Drum Magazine Kit
Turn your Planet Eclipse ETHA or Empire Mini into a drum fed machine gun! Each magazine holds 40-42 rounds and can be swapped out easily. Requires ETHA EMC or GEMINI body kit with an ETHA, Mini, or ETEK5 inside it.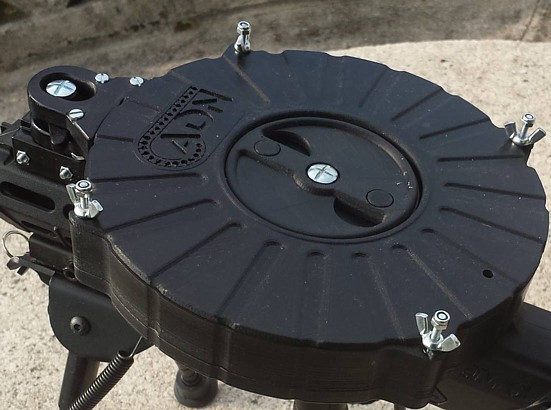 Pan40 Drum Kit's "Activator" and "Drum Feedneck" sold individually. Normally sold in the kits. Required for drums to attach and feed.​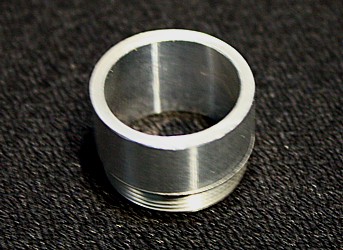 The Empire-Mini-to-Etha hopper adapter. Needed to change the Empire Mini's feedneck so the 'Drum Feedneck' can be attached. Sold individually here.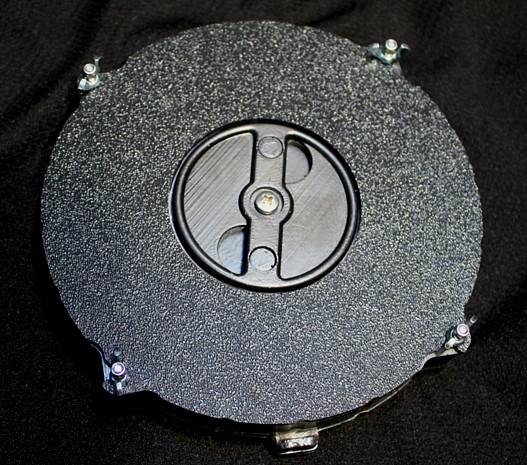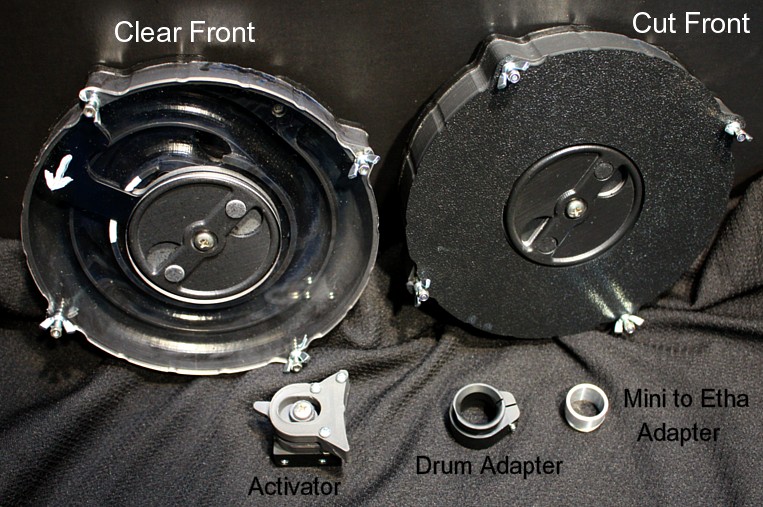 The Pan40 Drum Kit can fit onto an ETHA, or Mini when inside the Planet Eclipse "EMC" body kit. It can also fit onto an Etek5 inside the Planet Eclipse "Gemini" body kit.
​
​The Pan40 kit comes with: Drum Feedneck, Activator, and however many drums you wish to order. If you wish to use a Mini inside the EMC kit, you will need an adapter to change the Mini's feedneck style to that similar to the Etha's. This adapter be found at the bottom of this page.
The drum tops are available in two versions. A clear top made from Lexan, or a CNC 'cut' black textured ABS.​​ Both withstand significant amounts of abuse and can be shot point blank. The clear Lexan costs more to make so it is slightly more costly than the black ABS plastic tops.
Pan40 Drum Kits
​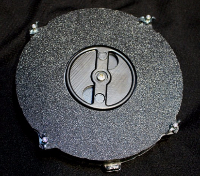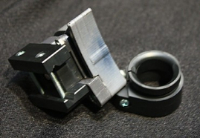 Drums sold individually.
Requires the 'drum feedneck' and 'activator-lock' to work.​
Choose if you want CLEAR or BLACK tops in the drop down menu.
​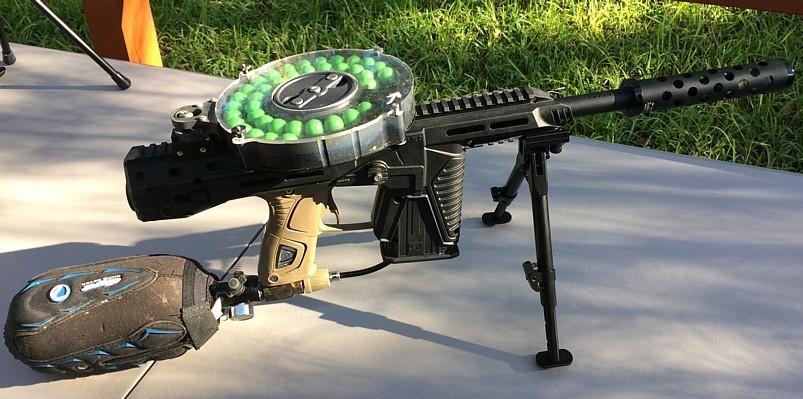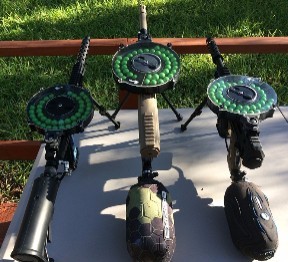 Empire Mini to Etha Hopper Adapter
Mini to Etha Hopper Adapter
Activator-Lock and Drum Feedneck Kit
Gen2 Drum Magazine
The ADN drum mags are back, with cool new features. For full list of details on them click the link at the top of the page.

You only need 1 Mag-Top for any number of drum bottoms. You can swap the drum bottoms from top to top on the fly, letting you share your drums with teammates if they have a Mag-Top as well.

Make sure to select your style Mag-Top and then however many drum bottoms you wish.​​
​​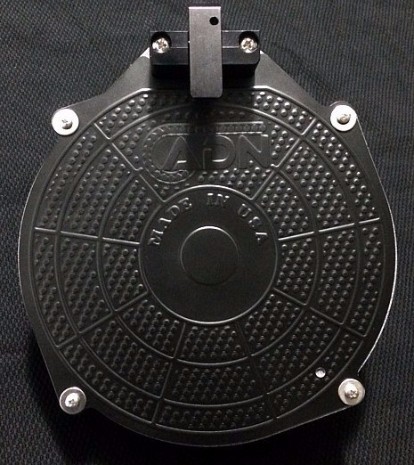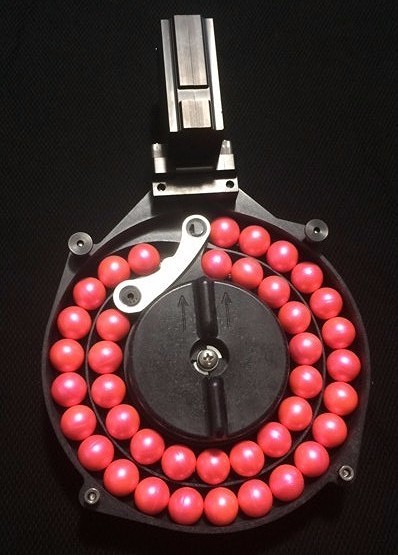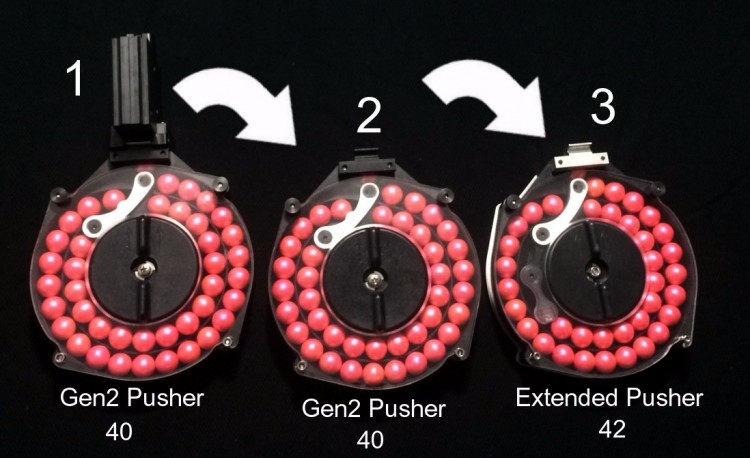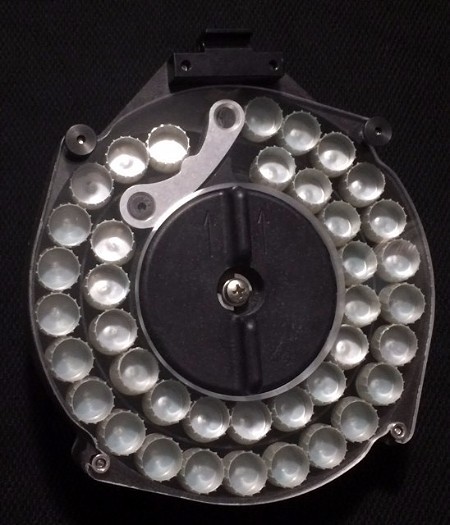 Sold Out

Making more eventually.
Sold Out

Making more eventually.
Gen2
​MagTops
Gen2
​Drum Bottoms
Gen2
​MagTop and Drum Bottom Combo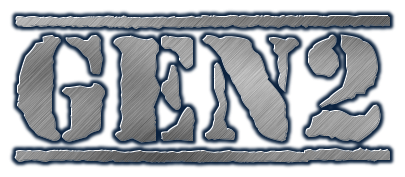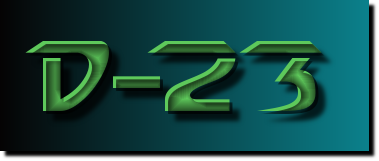 D23 Magazine
The D23 was designed to be an ultra simple round-ball only magazine for the Splyse and E-Splyse markers that I'm just about done with. They can also fit other guns that use the DAM magwell.

The primary goal was to make something super durable and simple until the industry can offer a fancier design that I don't have to make.

The mags start as a solid sheet of plastic, are CNC cut to shape, and use the same spring and loading rod already used in the magfed community for the Helix magazines.

To use this magazine you will need to own one of the MCS loading rods. Please make sure to get one if you don't already have one.​​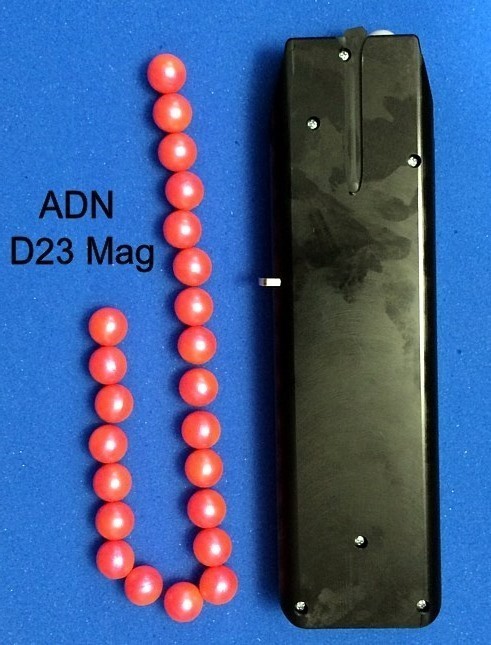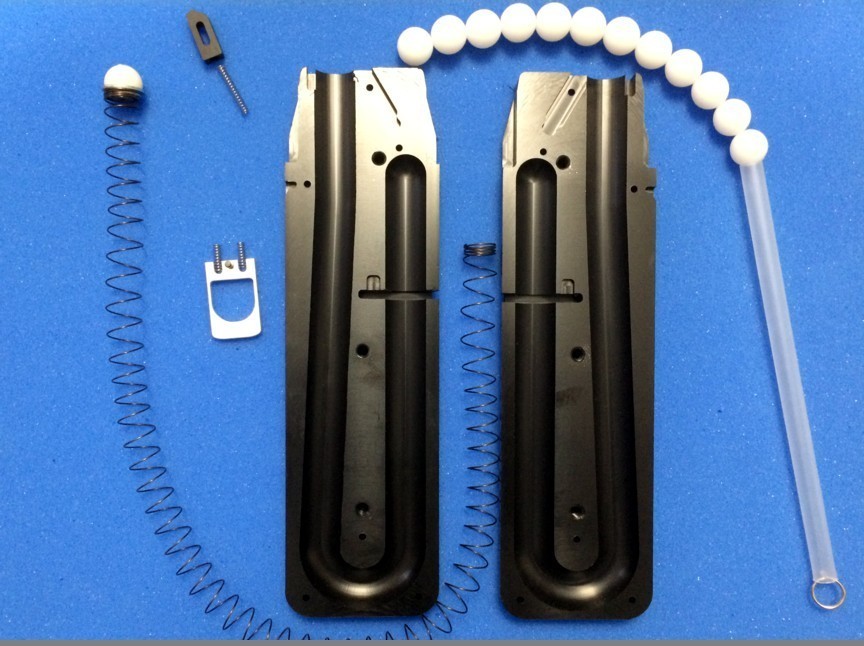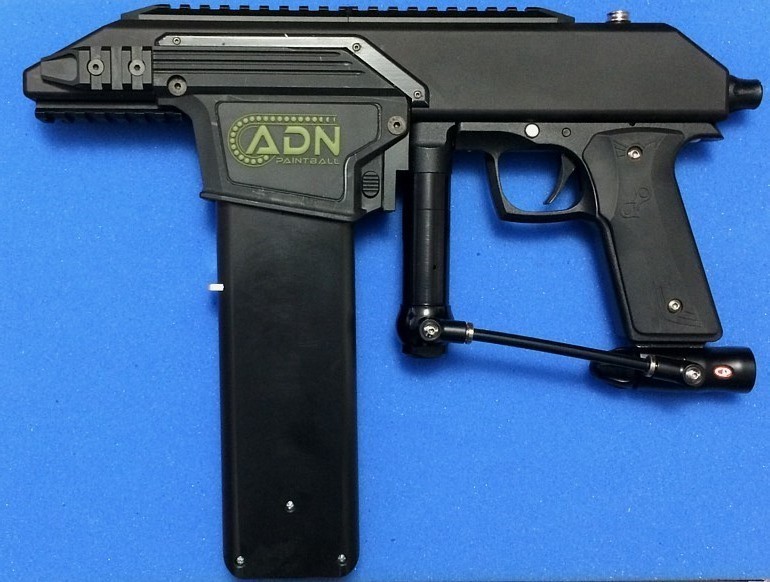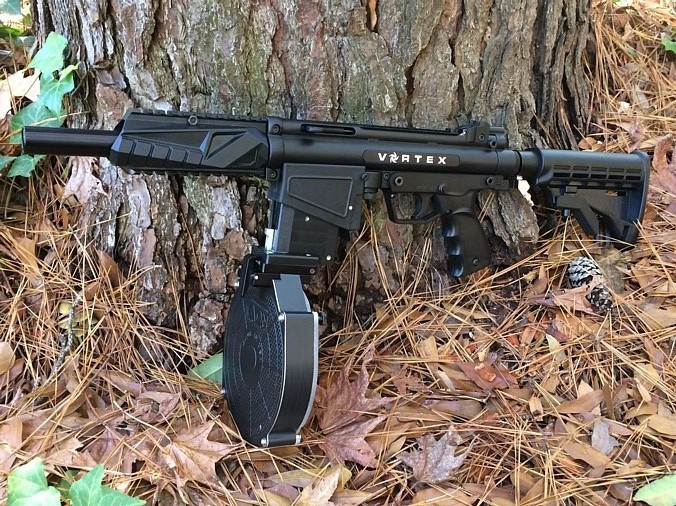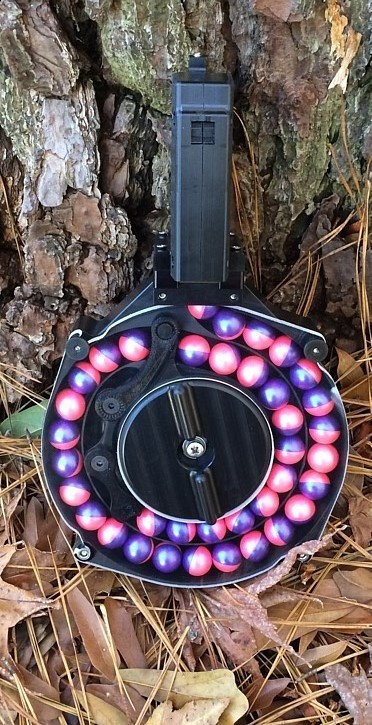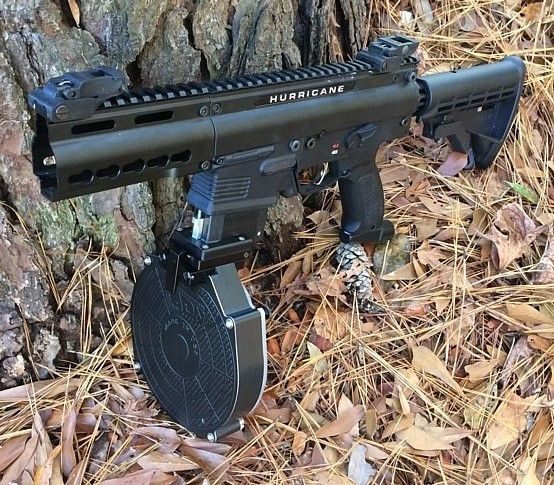 SOLD OUT! ONLY MADE ONE RUN. THEY WORKED GREAT, BUT TOO LITTLE INTEREST TO WARRANT SECOND RUN.
​
SORRY!
Sold Out

Making more eventually.
Sold Out

Making more eventually.