PAN40 Drum Magazine Kit
Turn your Planet Eclipse ETHA or Empire Mini into a drum fed machine gun! Each magazine holds 40-42 rounds and can be swapped out easily. Requires ETHA EMC or GEMINI body kit with an ETHA, Mini, or ETEK5 inside it.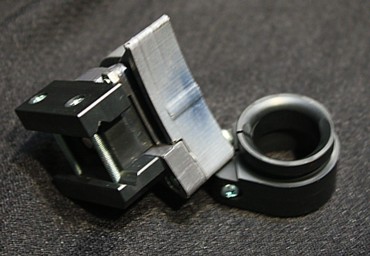 Pan40 Drum Kit's "Activator" and "Drum Feedneck" sold individually. Normally sold in the kits. Required for drums to attach and feed.​
The Empire-Mini-to-Etha hopper adapter. Needed to change the Empire Mini's feedneck so the 'Drum Feedneck' can be attached. Sold individually here.
The Pan40 Drum Kit can fit onto an ETHA, or Mini when inside the Planet Eclipse "EMC" body kit. It can also fit onto an Etek5 inside the Planet Eclipse "Gemini" body kit.
​
​The Pan40 kit comes with: Drum Feedneck, Activator, and however many drums you wish to order. If you wish to use a Mini inside the EMC kit, you will need an adapter to change the Mini's feedneck style to that similar to the Etha's. This adapter be found at the bottom of this page.
The drum tops are available in two versions. A clear top made from Lexan, or a CNC 'cut' black textured ABS.​​ Both withstand significant amounts of abuse and can be shot point blank. The clear Lexan costs more to make so it is slightly more costly than the black ABS plastic tops.
Pan40 Drum Kits
​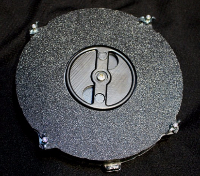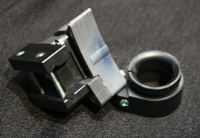 Drums sold individually.
Requires the 'drum feedneck' and 'activator-lock' to work.​
Choose if you want CLEAR or BLACK tops in the drop down menu.
​
Empire Mini to Etha Hopper Adapter
Mini to Etha Hopper Adapter
Activator-Lock and Drum Feedneck Kit
Gen2 Drum Magazine
The ADN drum mags have almost finished their run.

There is a limited supply left so if you want one, it's now or never.

Make sure to select your proper style magazine. All drums will be sold with one top/bottom until remaining stock is gone.
​​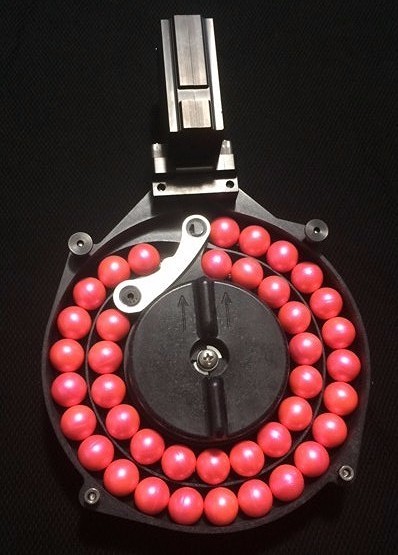 Sold Out

Making more eventually.
Sold Out

Making more eventually.
Sold Out

Making more eventually.
Sold Out

Making more eventually.
Sold out and discontinued until further notice. Next product in development.